On the morning of March 27, 2020, in response to the government's call "All people participate in support of the prevention of Covid-19". The leadership and union of Duc Giang Chemicals Group JSC organized a number of activities to support the community to prevent and control Covid-19.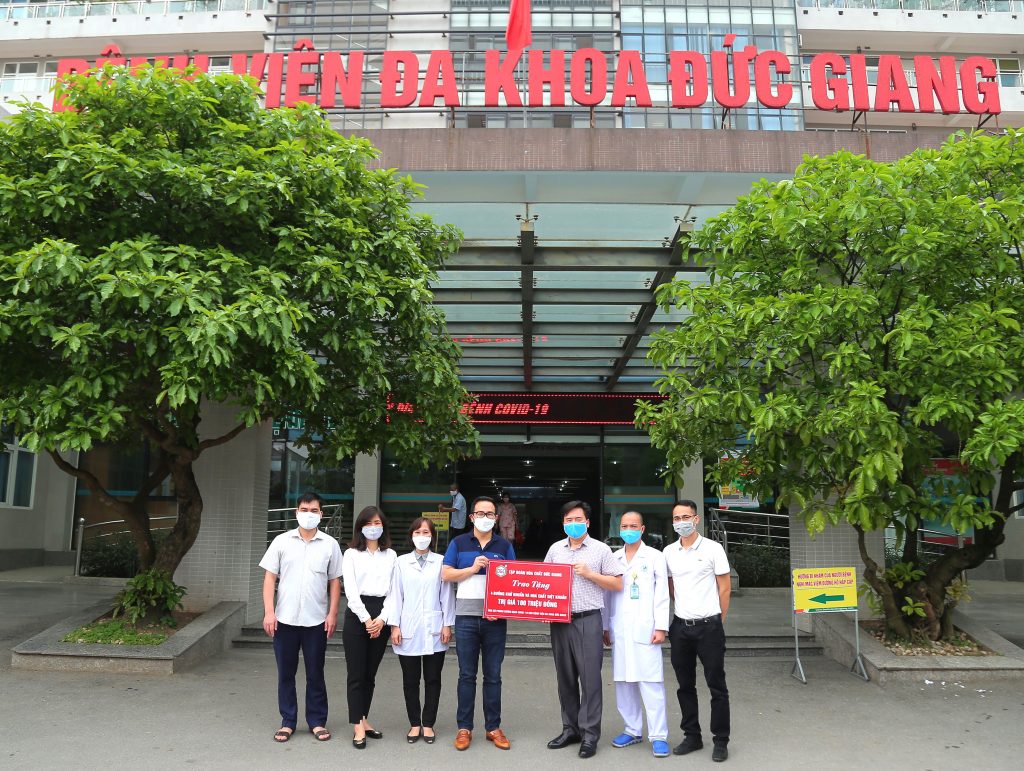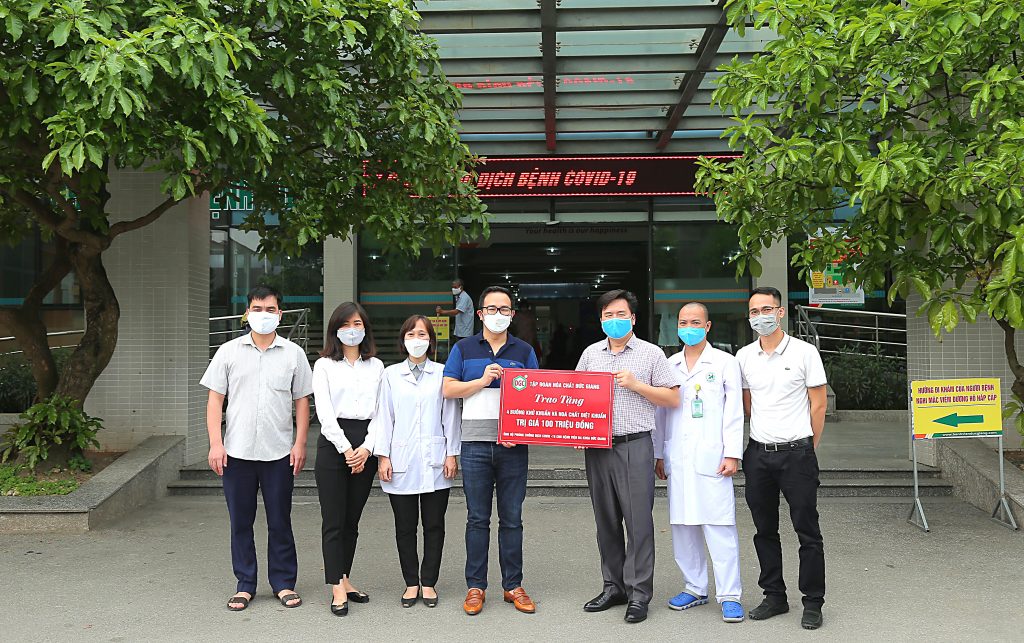 Duc Giang General Hospital is one of the places expected to be a field hospital in the capital.
With the increasingly complicated disease situation, the number of people concentrated in isolation, isolated at home and need to monitor health from the epidemic area to return to related people will increase, creating pressure. very large in both the political and financial system of the country.
Sharing and contributing to society is considered as the most practical responsibility by Duc Giang Chemicals Group JSC, so the company has donated a total amount of up to VND 600 million along with antiseptic chemicals and chemicals to 2 hospitals. are directly caring for patients with Covid-19 today.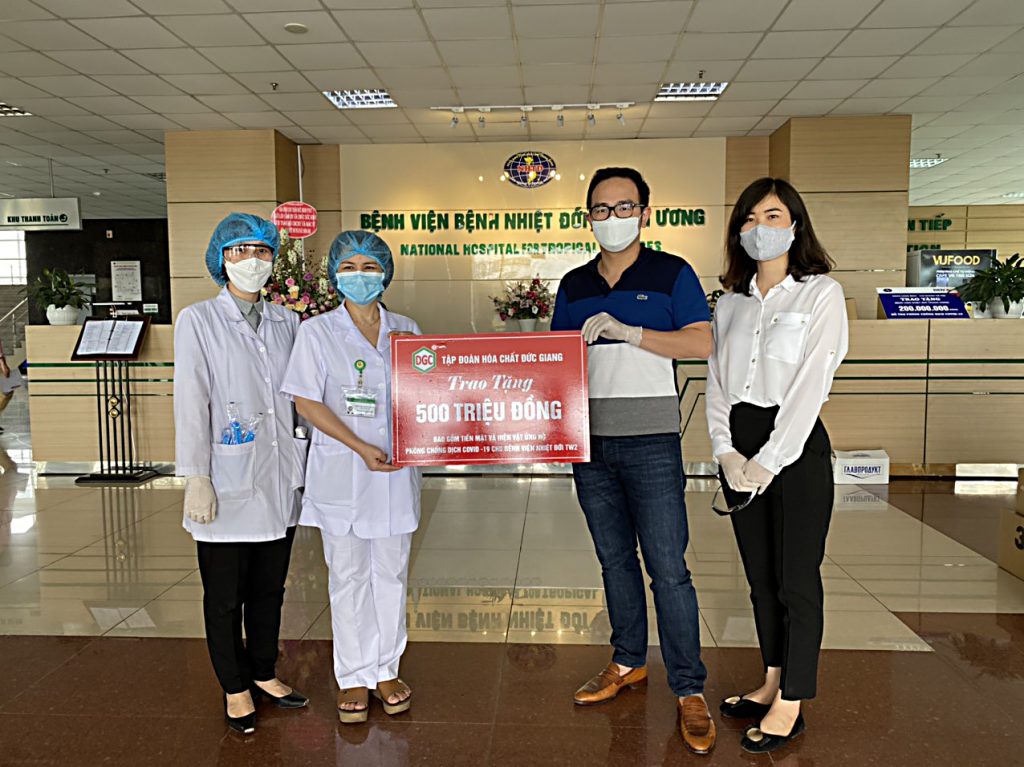 Thanks to that, there will be more motivation and resources to help the contingent of doctors and nurses who are day and night performing the task of preventing and fighting against epidemics, the collective of Duc Giang Chemicals Group JSC staff and employees will always uphold the spirit of solidarity, " solidarity, "" love people as if loving themselves "," good leaves protect torn leaves "of the nation. The company wants the pandemic to pass quickly and is willing to join hands with the community to fight the disease.