DUC GIANG LAO CAI CHEMICAL PLANT COMPLEX
Located in a convenient strategic industrial zone, Duc Giang Lao Cai's Chemical Complex is the largest complex in Tang Loong Industrial Zones. It includes: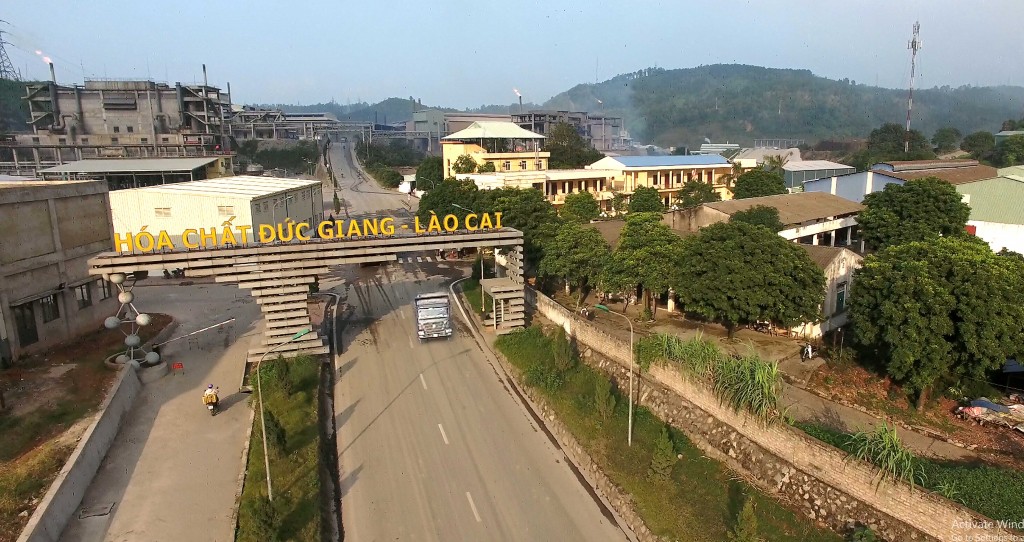 YELLOW PHOSPHORUS PRODUCTION PLANT
Duc Giang Lao Cai is proud to be the first company in Vietnam successfully built a largest capacity yellow phosphorus plants with the capacity of 40,000 tons per year. Part of our product is exported to Japan, Taiwan, Europe, India … the other is processed further to make products such as H3PO4 (Food-grade and industrial-grade), STPP (Sodium TriPolyPhosphate), SHMP (Sodium HexaMethaPhophate) … Na3PO4, KH2PO4, MAP…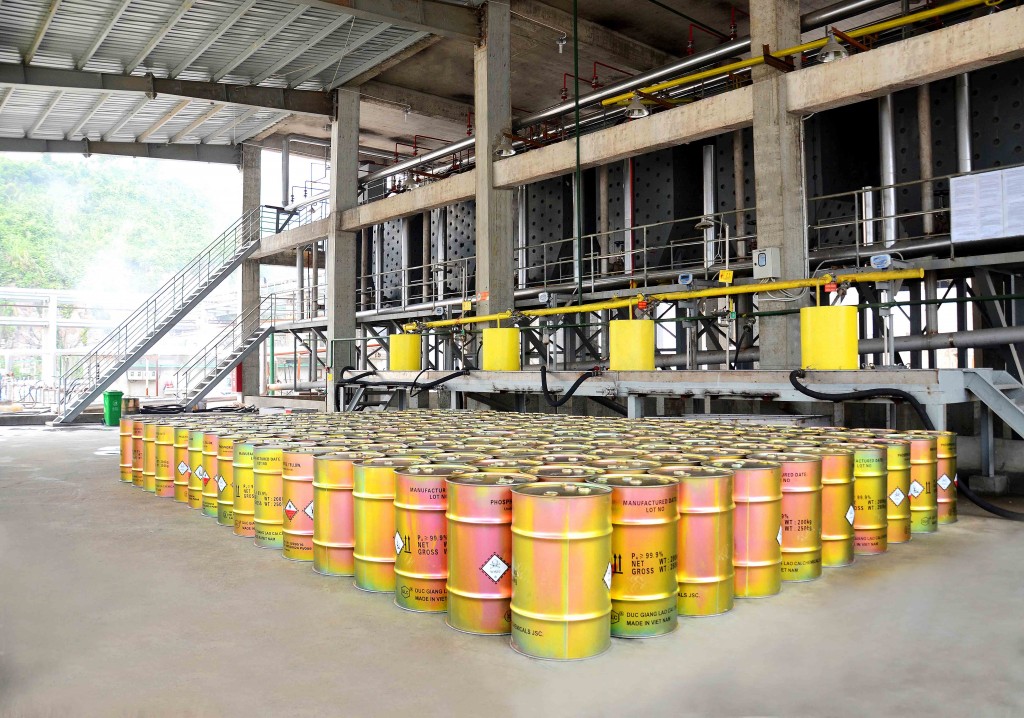 FOOD-GRADE PHOSPHORIC ACID PLANT
Efficient investment with advanced technology, food-grade phosphoric acid plant with a capacity of 30,000 tons / year, is controlled automatically, utilizing the temperature in the combustion process of Yellow Phosphorus Plant, combined with thorough environmental protection. Plant products have met national standards on food safety.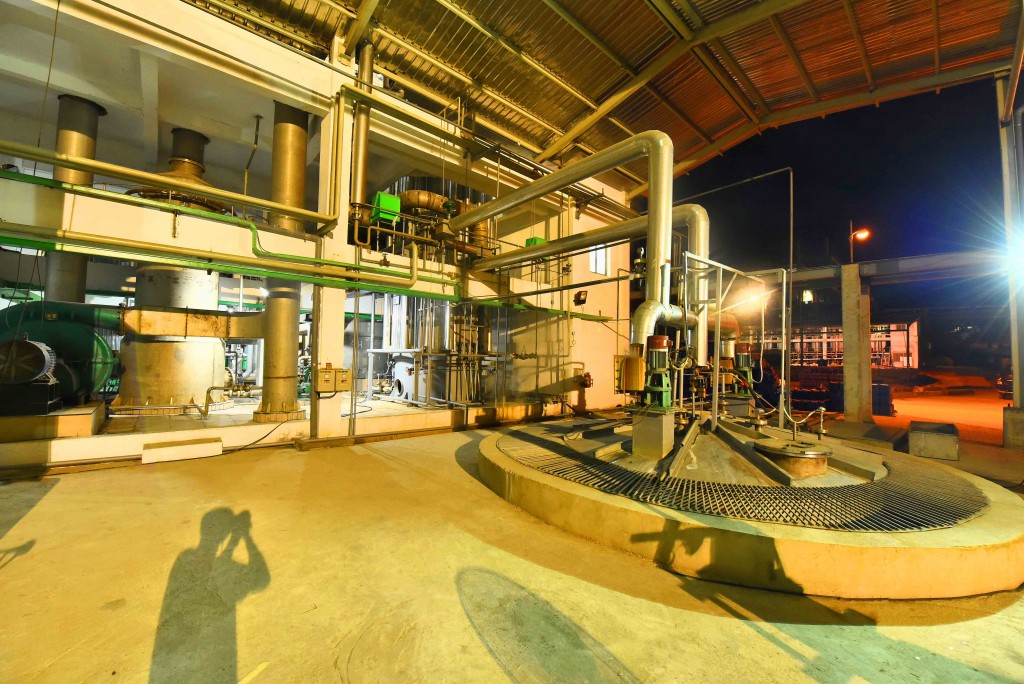 STPP (Sodium Tripolyphosphate) PRODUCTION PLANT
STPP is known as the additives used in food processing industry, the plant has a capacity of 20,000 tons per year and SHMP: 10,000 tons per year. STPP has an important contribution to the food industry in particular and the industry in general.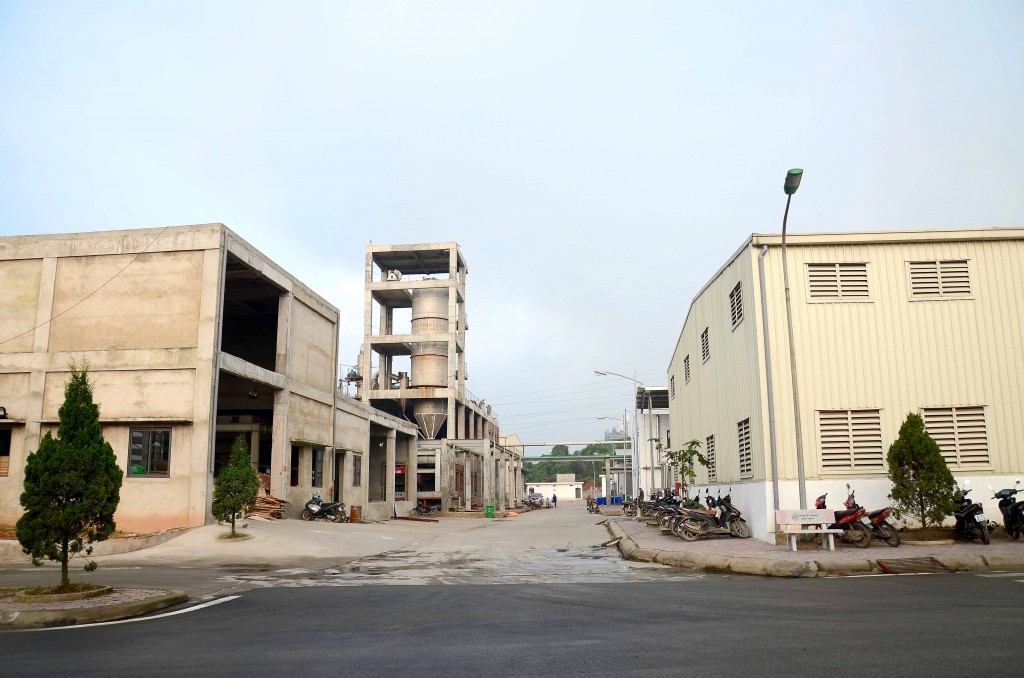 ENRICHED SUPERPHOSPHATE PRODUCTION PLANT
This is the first time in Vietnam; Enriched Supephosphate is produced from concentrated phosphoric acid ≥48% P2O5 and high quality apatite ore, with the efficient P2O5 content range from 20 to 40%. It marked an important step in the fertilizer production technology of Duc Giang Chemicals. Thanks to the improvement  of effective P2O5 content, enriched superphosphate helped significantly reduce the transportation costs, saving the consumption of fertilizers for plants; with additives to help acidity removal, desalination, anti-caking enables the fertilizer to be always in fine powder form even if storing in warehouses for several days.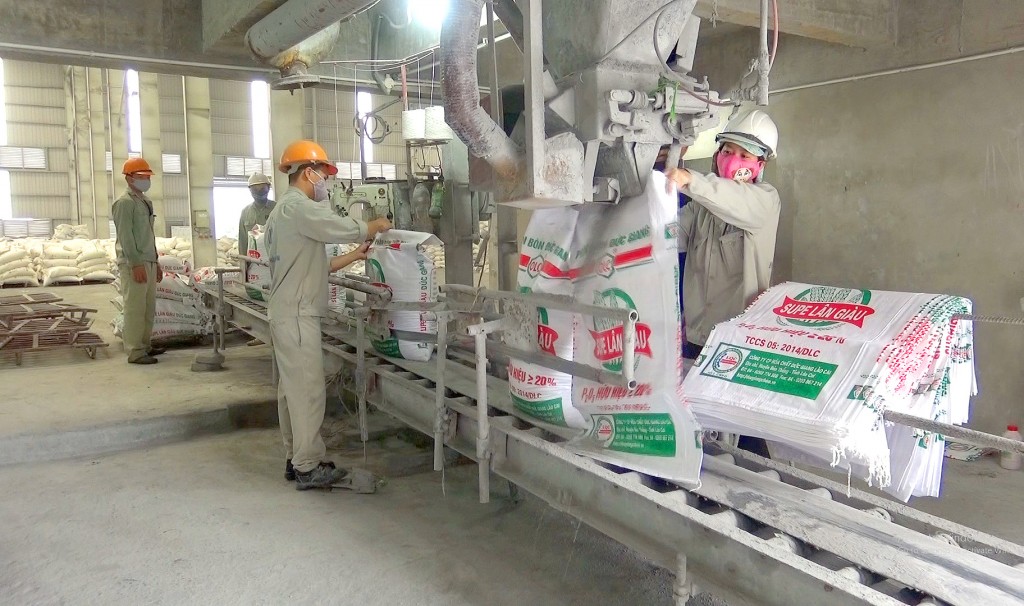 NPK CHEMICAL SYNTHETIC THREE-COMPONENTS FERTILIZERS PRODUCTION PLANT
This is the first time chemical NPK is produced in Vietnam. With modern technology; Chemical method is by far different from the old methods of blending, chemical NPK is produced by a chemical reaction to produce NPK particles in which every component is distributed evenly. Crops are provided adequate levels of essential nutrients; chemical NPK fertilizer can reach high content: 15-15-15; 16-16-8 … can completely replace the imported NPK.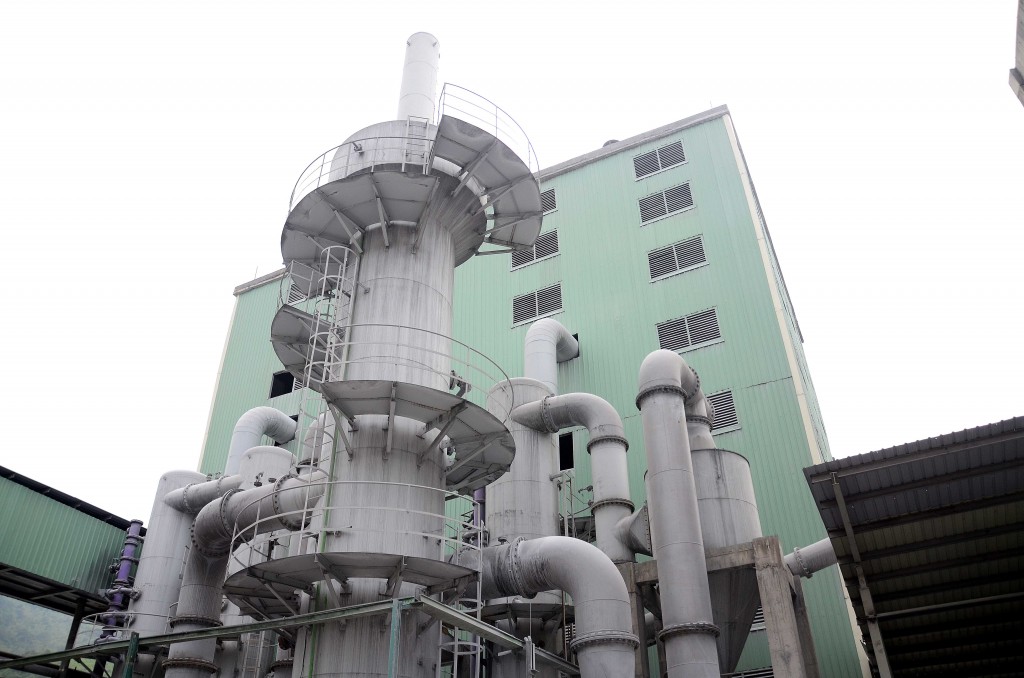 MAP PRODUCTION PLANT
MAP was first produced in Vietnam with modern technology: spray towers which can create multiple categories of products.
Especially, we also produce high-grade MAP which is 100% water soluble. This product is suitable for liquid fertilizer production.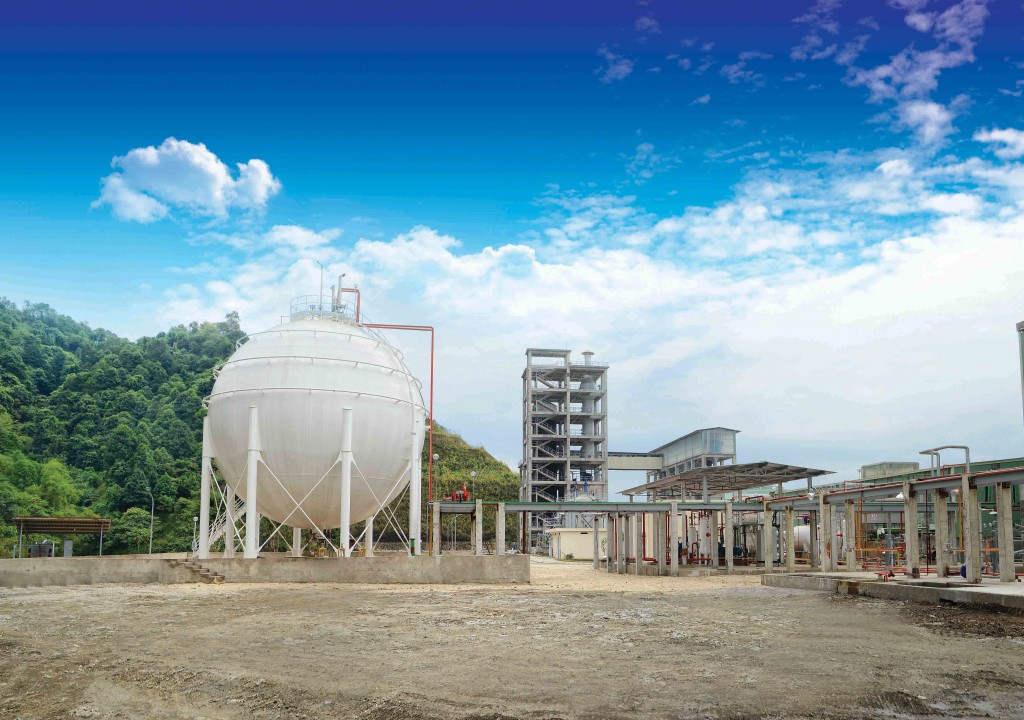 DCP FEED ADDITIVES PRODUCTION PLANT
This plant is currently the largest plant with a capacity of 100,000 tons per year, accounting for 90% market share of DCP for the manufacturing of animal feed in Vietnam
Accompanying the major partners such as Cargill, Newhope, Proconco …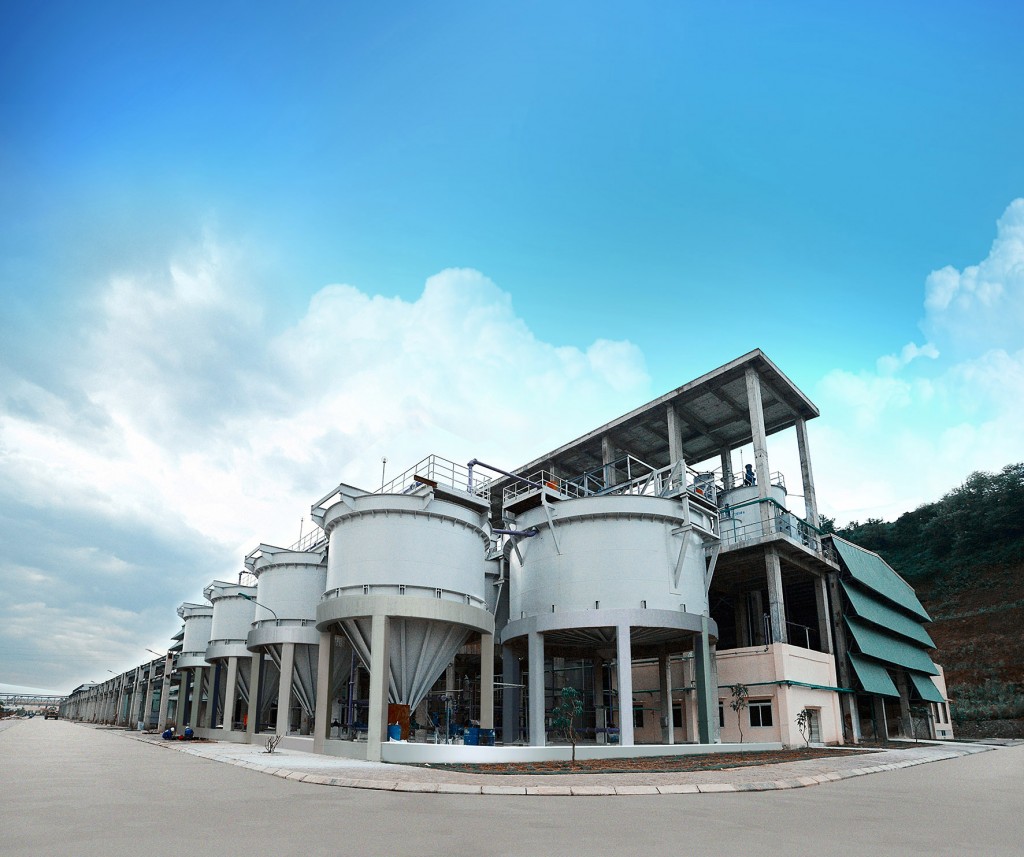 MCP FEED ADDITIVES PRODUCTION PLANT
With a capacity of 50,000 tons per year is also the first factory in Vietnam for more than 90% market share in the domestic market, exports are expected in early 2017.
WASTE DISPOSAL AREA
Duc Giang Chemicals always pays attention in environmental issues. By investing 100 billion to build waste water treatment systems, soil improvement, Duc Giang Chemicals is licensed by Department of Natural Resources and Environment of Lao Cai for reaching the quality standards. The company also organizes Tree Planting Festival, contributing to improve and make the local environment better.