In response to the call for the entire population to support the prevention and control of the COVID-19 epidemic and to help families with sick relatives in difficult circumstances, all staff members have deducted one day's salary to support for National Hospital of Pediatrics.
On the afternoon of April 27, 2020, the General Director of Duc Giang Chemical Group and the Trade Union representative of the Corporation went to the social work room of the National Hospital of Pediatrics to hand practical gifts to each family. in the warm atmosphere full of love.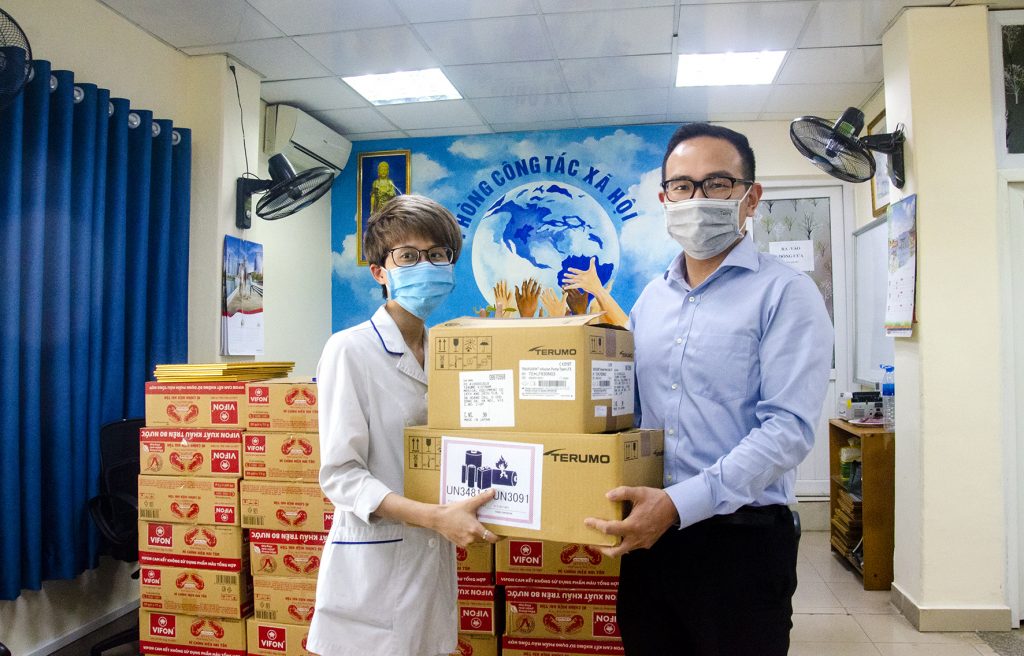 The gift includes cash, specialized hospital equipment, hand sanitizer, alcohol and other items totaling up to VND130 million.
The hospital representative also gave deep thanks to all the Company's staff for their meaningful gifts to the hospital..
During the meeting, the General Director also shared the feelings of parents and deep sympathy for each family in need and unable to pay for their children's hospital fees. Thereby giving encouragement, sharing sadness as well as wishing the children to get well soon to have fun like other normal children.
The contributions to the community of Duc Giang Chemicals Corporation reflect a deep belief: "We will live a good, meaningful life with the most sincere heart if we share".